24 AUG 2016
-
Industry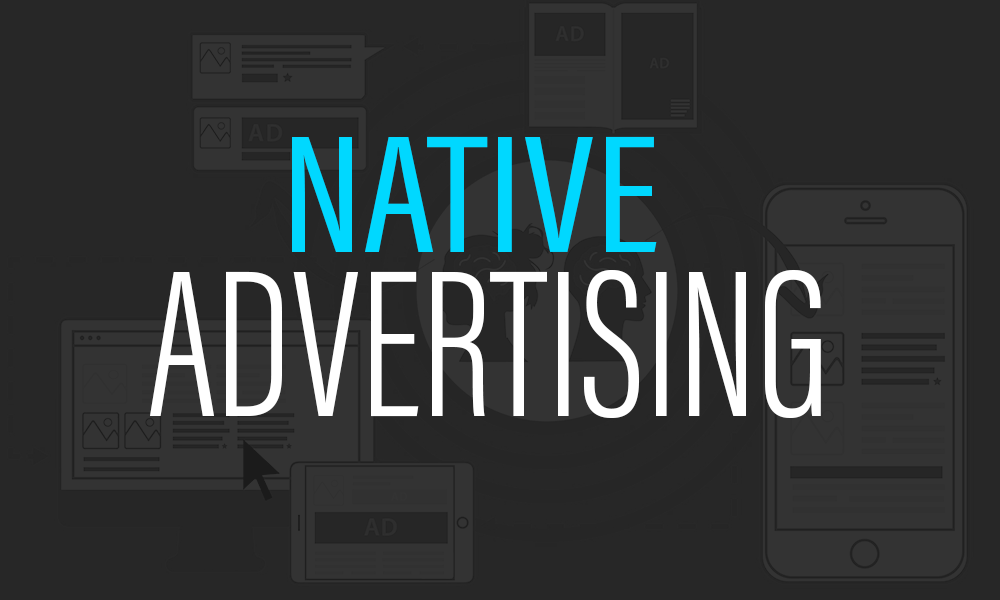 Wherever you find the words 'native advertising' you'll most likely find them followed by 'the future of marketing' as many marketing pundits and analysts believe heavily in it's consumer attracting potential. And for good reason. Even so, a widespread agreed upon definition of the term is elusive, perhaps because of the sheer number of ways it can be implemented.
What is Native Advertising?
The simplest way to describe native advertising is that it's a type of online advertising that aims to match both the form and function of the platform in which it's found.
Essentially it's blended directly into the content. This isn't done to 'trick' a user or consumer into becoming an impression or sale necessarily, but more a strategy to minimize the inherent obtrusiveness of advertising. A significant amount of the population hate having their senses pummelled online by a site covered in non content related ads from one side of the screen to the other. (Who would have thought?) And that's why native advertising is so effective and has the potential to keep growing as advertisers find new and creative ways to use it.
Some common types of native advertising.
Sponsored posts
Recommendation Widgets
In Feed Units
Search Ads
Promoted Listings
How It's Used in Affiliate Marketing
Native advertising is frequently used by big brand companies, but it's also an extremely useful technique for many affiliate marketers. Some affiliates may already be promoting campaigns that way and not even realize it.
For example, if you're promoting a fitness offer from MaxBounty and you operate a blog or website that provides work out plans. Integrating the text link for that campaign directly into a post is native advertising. You're incorporating the ad into the content in hopes of making a smooth transition for the user when they go from content to an advertisement. They'll feel less like their being told what to buy and more that their legitimately being suggested a product or service that's relative to their interest.
Another common area where native advertising and affiliate marketing work well together is on social platforms. Affiliates who operate niche oriented Facebook pages can utilize sponsored posts to help them promote offers that are relative to their page's content. You'll also frequently see Instagram pages promote content related products every 10, 20 or however many posts. This is an effective way to monetize a social page through native advertising.
Utilizing a Custom Landing or Squeeze Page
Custom Landing and Squeeze pages can be a great tool to have in your arsenal if you're using native advertising in your promotion. If a user clicks on a link but is directed to a page with too much information on it, the experience can quickly become one of confusion. A Custom squeeze page can be angled to match your specific strategy for promoting the offer. This also creates the opportunity for additional tracking analytics to enable testing and optimization.
There are many forms of native advertising that can be used in conjunction with affiliate marketing, and new strategies for doing so will continue to pop up as the online experience involves. More importantly then getting caught up in the 'how to's of those methods, is to remain conscious of what native advertising is and the benefits it can provide. Whenever there's an opportunity to integrate promotion with content to break down the obtrusiveness of advertising, it should be seized. You AND the user will both appreciate it.
Read more