13 SEP 2016
-
Network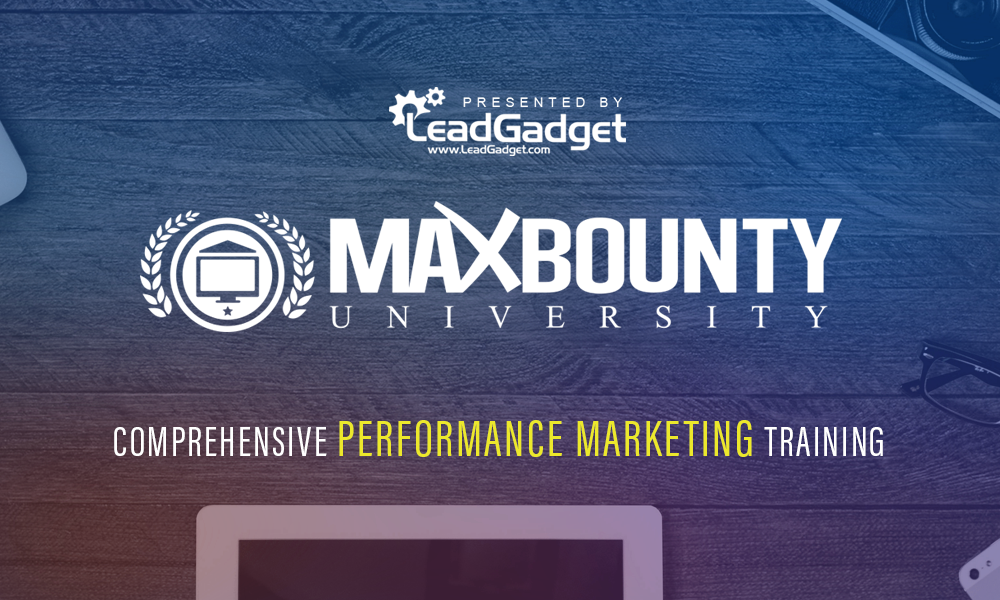 For the first time EVER, MaxBounty is introducing its own comprehensive performance marketing training! MaxBounty University opens its doors this fall on October 3rd, and will be available to ALL affiliates who have been approved into the network, free of charge.
We've partnered with website and lead generation experts Lead Gadget, to create a unique training program that's designed to enable affiliates to reach their online goals at MaxBounty. Each week, a new video lesson will be released that focuses on a specific topic. These lessons will actually show you HOW to complete specific tasks that will expand your knowledge of performance marketing, all while broadening your skill set for promoting campaigns. This is performance marketing training done the right way, placing the importance on what you can do to improve your chances at being successful.
This Thursday September 15th at 2pm, we will be broadcasting a live webinar where more details will be unveiled about MBU and what it can offer MaxBounty affiliates. Whether you're a brand new affiliate wondering where to start, or an experienced guru looking for something new, MBU will have useful information that can improve your promotional strategies and techniques.
We highly suggest you register for Thursday's live webcast by clicking here.
You can also join the official MBU Facebook group where you'll be able to chat with other students as well as the creators of the training program. Head here to become a member.
Last but not least, if you're not currently a MaxBounty affiliate and want to become one to gain access to this training course, you can apply to become one here.
This webinar will be the best way for you to learn more about MBU before it goes live on October 3rd, and why it has the potential to become an ongoing tool that will assist you in reaching a higher level of success as a MaxBounty affiliate.
Don't forget your pencil.
Read more