Filtering news by: MaxBounty University. Click here to see all news.
16 SEP 2016
-
MaxBounty University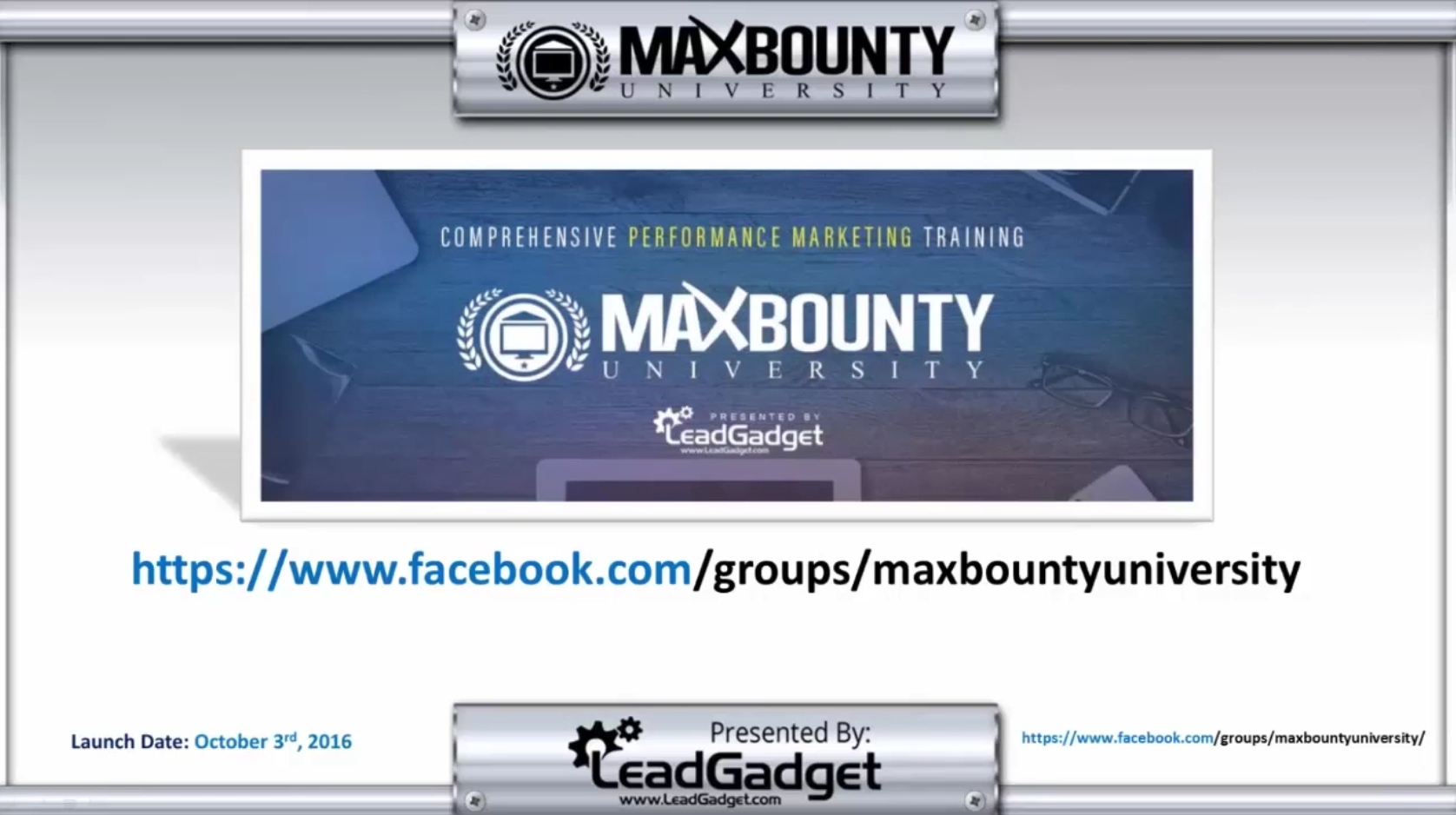 Yesterday we held a live webinar featuring Matt and Adam of MaxBounty to talk more about our partnership with Lead Gadget for MaxBounty University. The purpose of the webinar was to provide more information on what the purpose of MBU is, and what you can expect from it starting on October 3rd.
If you weren't able to catch the webinar yesterday, or would like to rewatch it, You can watch the full recording in it's entirety below.
If you haven't joined the MBU Facebook Group yet, you can also do that by heading here. This is the best way to stay informed while also providing a method of communication between those who'll be teaching the lessons, MaxBounty, and other members.
Read more