The importance of landing pages and more specifically finding which one's work the best for you is crucial for many affiliates. When we were developing our new site that launched last month, we made sure to keep this is mind. Deciding which new features we wanted to add to the updated affiliate interface was dependent on what we thought would actually assist affiliates. We knew providing more options for campaigns with multiple landing pages would do that. We thought we'd talk a little more about each one specifically, how to use it, and why it's an improvement.
Customizable Landing Page Tracking Links
This can be extremely useful for the affiliate because often when campaigns have multiple landing pages, it's because each LP is actually angled differently. A strict sales oriented landing page is quite different than one that utilizes an advertorial approach. You the affiliate may also be choosing to use a custom landing page, which in that case a 'direct to checkout' style LP is the best option. There's pages with just basic text, and there's pages with video content, and this feature aims capitalizes on this diversity, allowing you to take advantage of campaigns with multiple LP's by testing and optimizing your strategy like never before.
The below screenshot shows you the selection page you'll be directed to after choosing your traffic source on a campaign's page.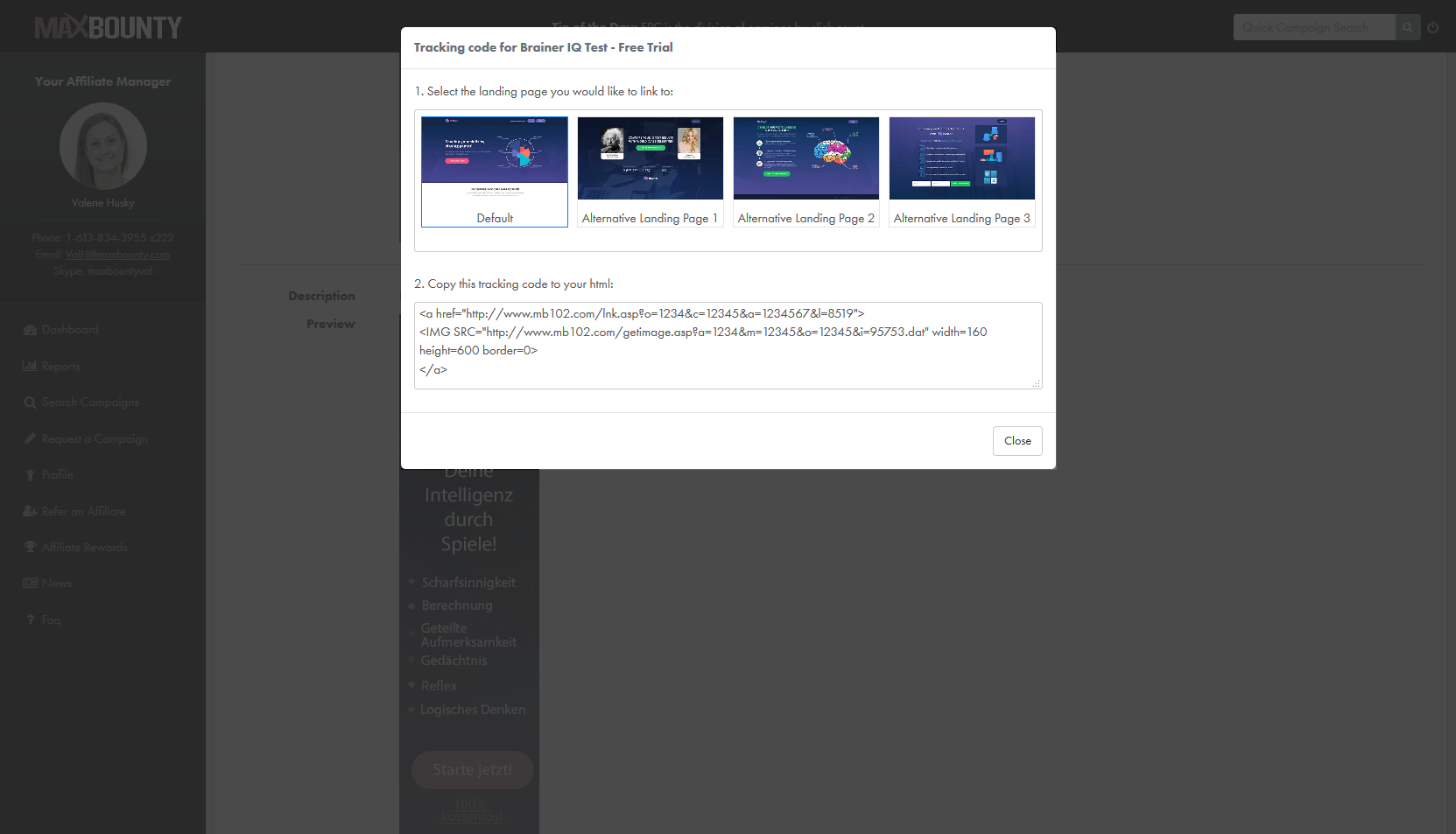 Individual Landing Page Reporting
Due to the previous feature we just discussed, you're now able to also look at how well each landing page is doing in your promotion. This includes clicks, leads, clickthrough rate, earnings and EPC for each indivudal LP. Instead of just viewing your earnings for a specific offer, you're now able to see how those earnings are split across the respective landing pages if you've decided to try running more than one.
This feature provides you with more insight in to what works better for your specific strategy or perhaps your traffic method. This was not capable in the old version of the site and it's something that we really wanted to provide in the re-design.
Below you'll see how to use this new feature.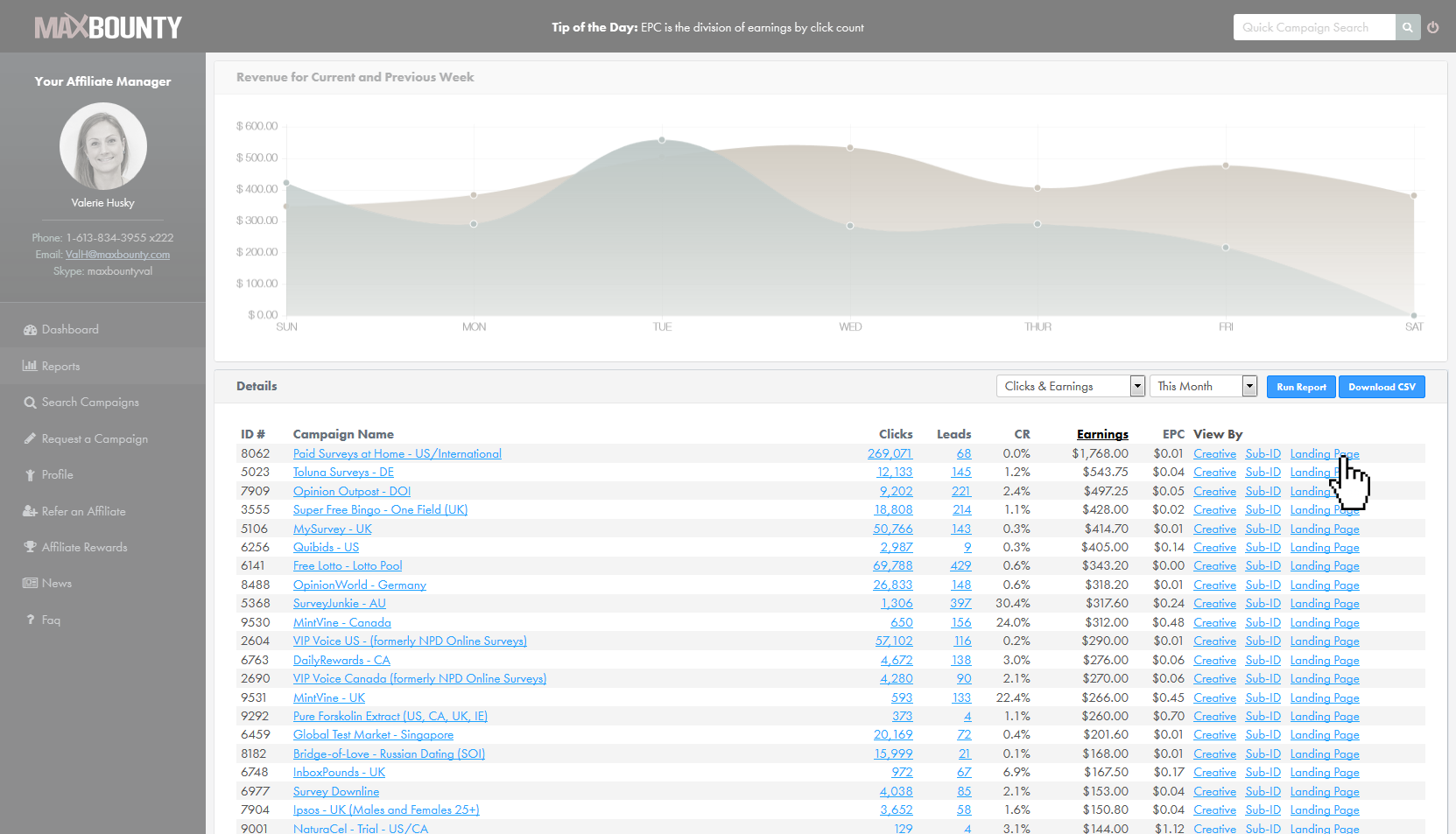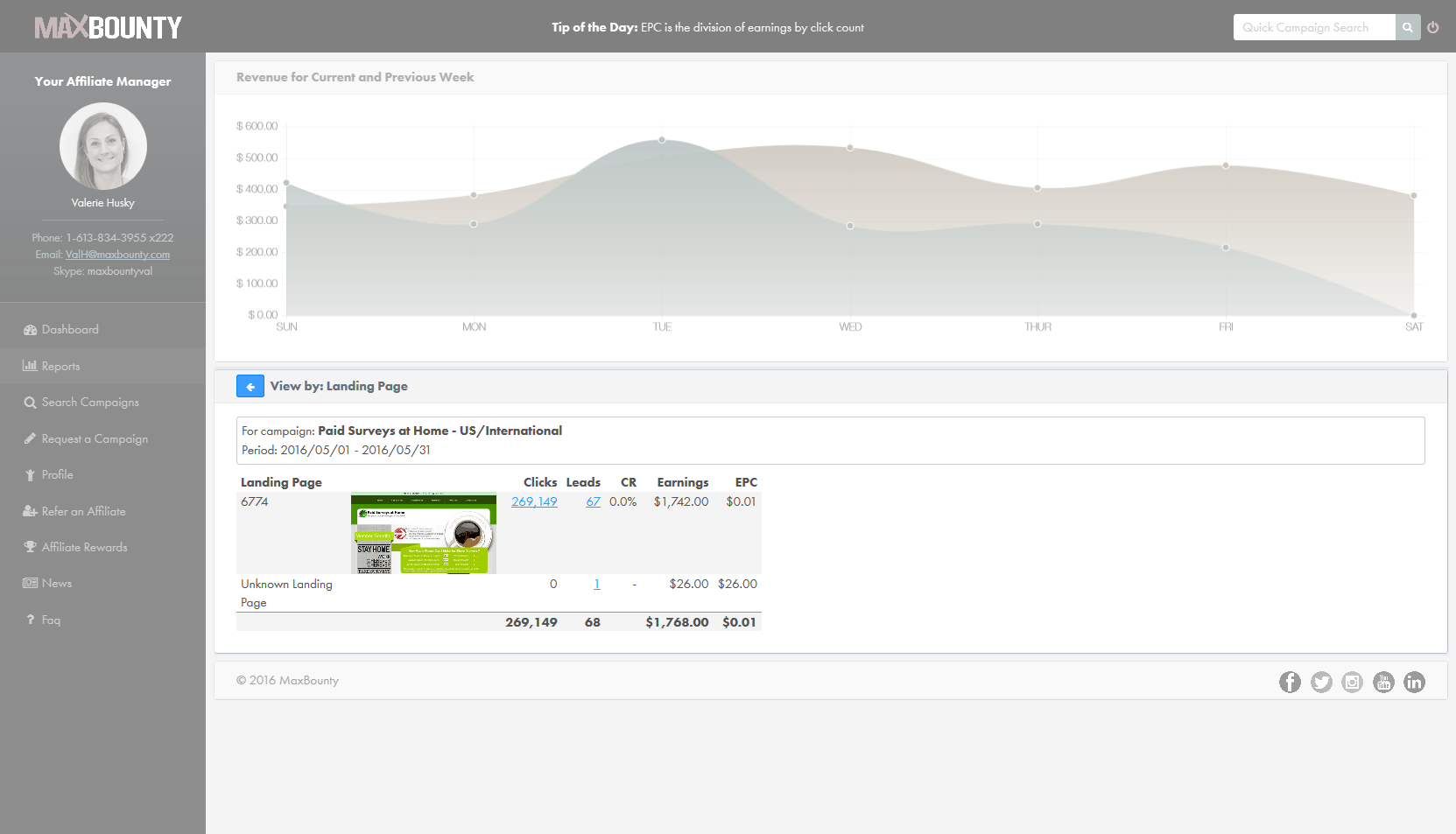 These two features combined provide affiliates with extra tools and information that are intended to help them decide what works best, hopefully leading to an eventual earnings increase. Optimization is a monumental part of affiliate marketing, and these additions are aim to do that.