MaxBounty's pretty excited for next week. Not only do we get to visit the beautiful city of Berlin once again, but we also get to see the beautiful faces of our affiliates and advertisers, both old and new. That is of course as long as you come visit us, and this post will ensure you know where and how where to do just that.
What: Affiliate World Europe: Berlin
When: July 14th to 15th
Where: Luckenwalder Straße 4-6, 10963 Berlin,
Booth #: A2
Below is the floor map so you know exactly where to find our booth once the conference hall opens.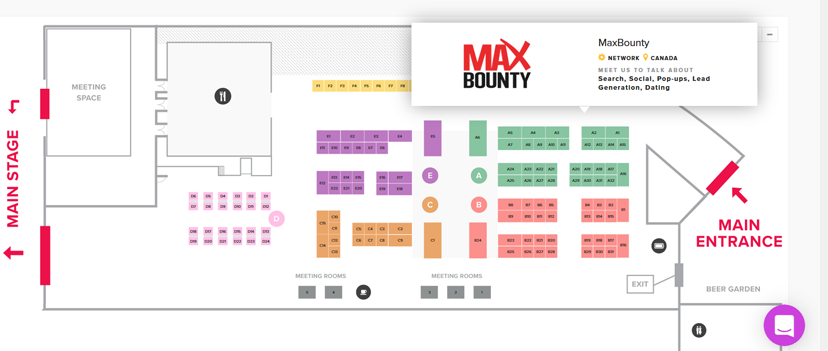 For more details on transporation to the venue, please check out Affiliate World's website here
See you in Berlin!