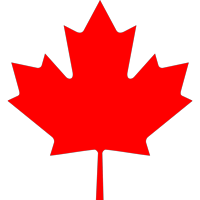 ---
Affiliate Rewards is a rewards program and an all-expense paid retreat for MaxBounty's biggest and best affiliates. This year, we're taking twelve affiliates to our home country of Canada to party, share traffic ideas, conversion strategies, and experience the breathtaking city of Banff. Will you be one of the few to make it to this year's Affiliate Rewards?
---
The winners will be chosen from:
6 Top Earning Affiliates / 3 Most Improved Affiliates / 3 Wildcard Affiliates
Last updated: April 21st, 2017

Affiliates who are currently in the standings to win a spot! Not ordered.
resort1110
rundle1253
fishing1067
fishing1121
sulphur1040
sulphur1177
sulphur1009
calgary1035
sulphur1100
Wildcard
Wildcard
Wildcard

You are almost in the standings to win a spot! Keep on pushing, you're close!
bowfalls1010
horses1172
fishing1041
hotsprings1073
rockies1132
louise1100
hotsprings1135
gondola1081
sulphur1122
bowfalls1029
resort1091
mountaineer1099
Time left to secure your spot:
Not a MaxBounty affiliate yet? No problem!
Sign up